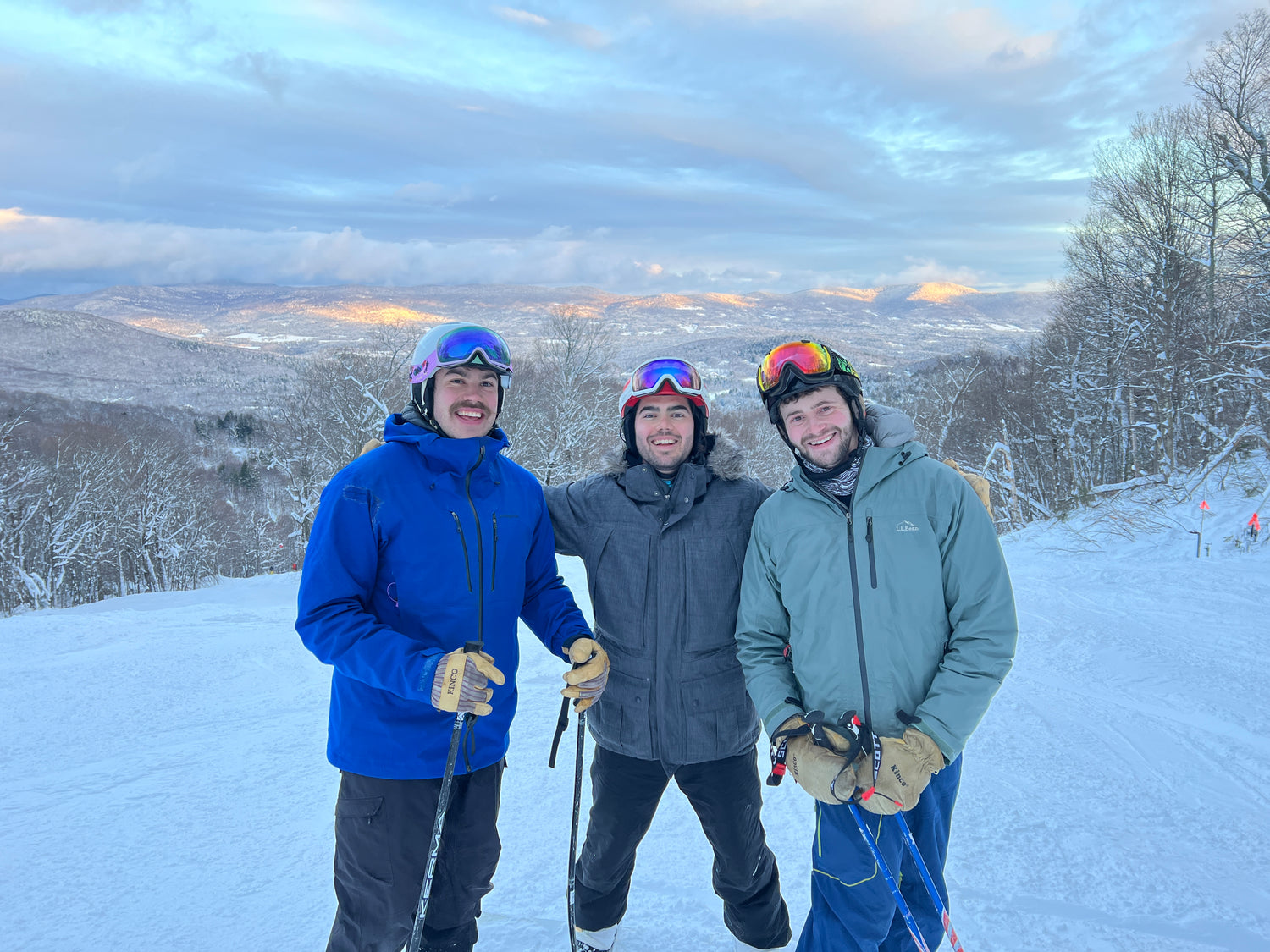 Inspired by their shared love of skiing in Vermont, Treeline Terrains founders Jacob, Nathaniel, and Alex searched for a creative way to capture their outdoor winter experiences. Utilizing satellite mapping technology, they brought their idea to the woodshop to create a perfectly accurate 3D model of the mountain. The carving detailed each slope, trail, and descent where the friends had shared many winter days.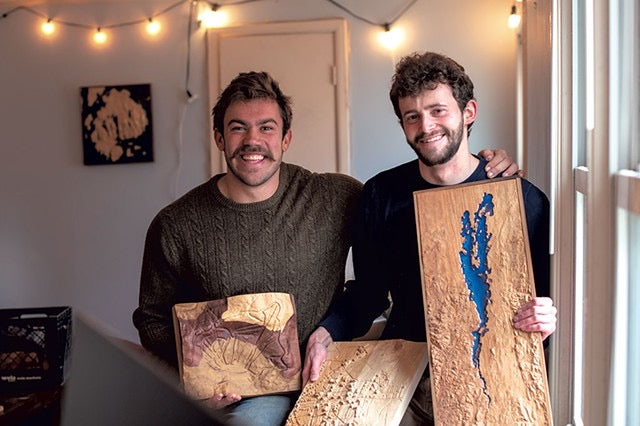 Today, Treeline Terrains captures the topography of the places you love in wood-carved art. Each work celebrates place-based experiences, such as a father and son hiking trip in Montana, a beloved family campsite in Maine, or a motorcycle trip in Baja, California. Every carving uniquely captures the place where memories were made.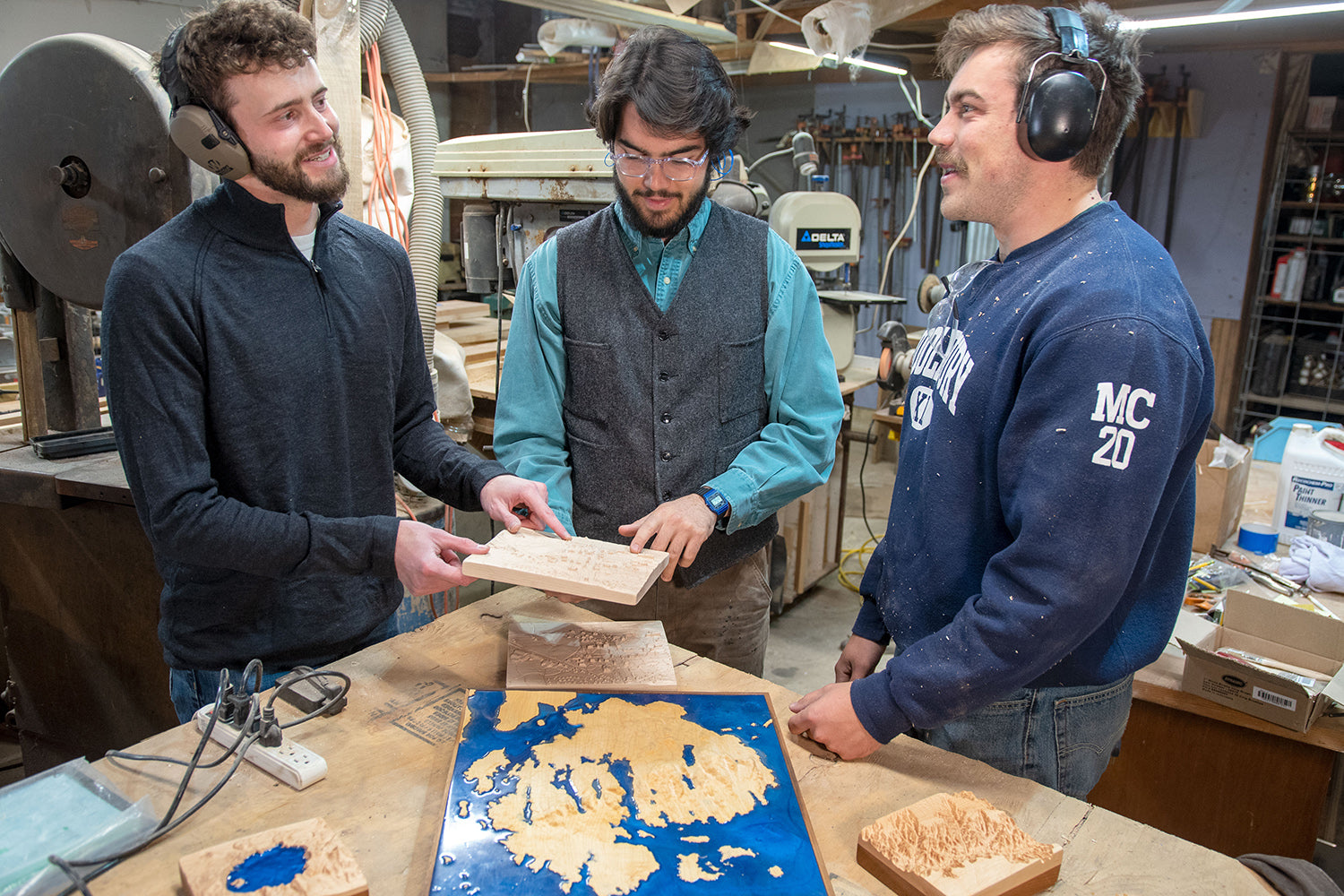 Owner-operated, we craft each carving in our Bristol, Vermont workshop. All of our wood is purchased locally from A. Johnson Company, a family-owned sawmill committed to sustainable timberland management.
Meet the Artists
Jacob Freedman (he/him)

Jacob enjoys hiking, skiing, and paddling through the woods. He is an avid sourdough baker and enjoys talking about people's hometown. Jacob designs our maps and works with clients to create their dream map. Jacob loves helping non-profit partners create large, public-facing dioramas to engage all audiences.

Nathaniel Klein (he/him)

Nathaniel loves skiing year-round, on both snow and water. He is fond of crocheting and can always be found near a book or audiobook. Nathaniel handpicks each hardwood board at the local lumberyard, processes the lumber, operates CNC routers, and builds handmade frames.

Alex Gemme (he/him)

Alex enjoys adventuring across all landscapes–from hiking to canoeing to climbing to river floats. He is a classically trained flutist and loves to cook without recipies (but with ingredient lists). Alex finishes each map by hand with small-batch epoxy "water", protective linseed oil coating, and laser-engraved labels.