Supporting Visually Impaired Athletes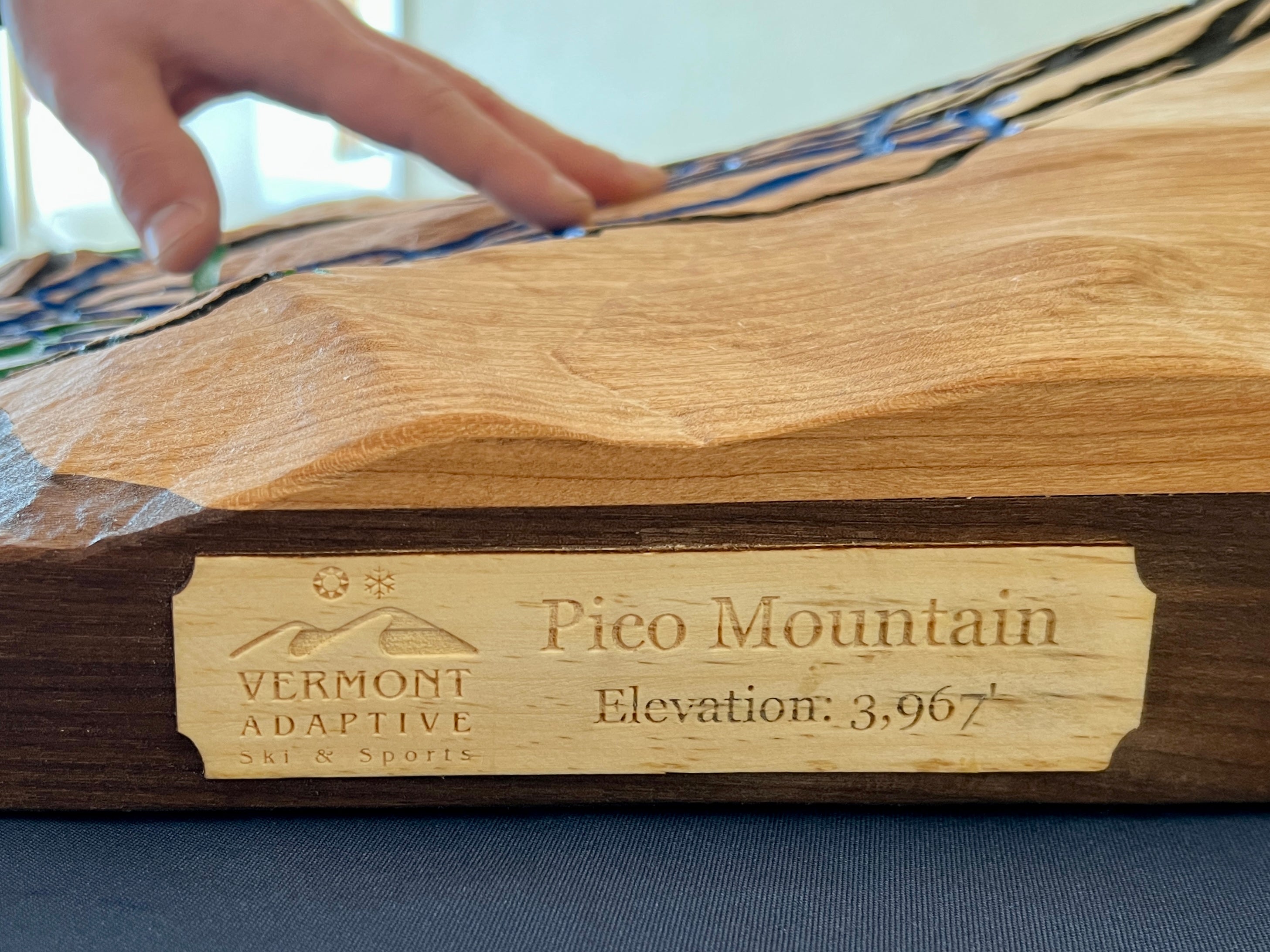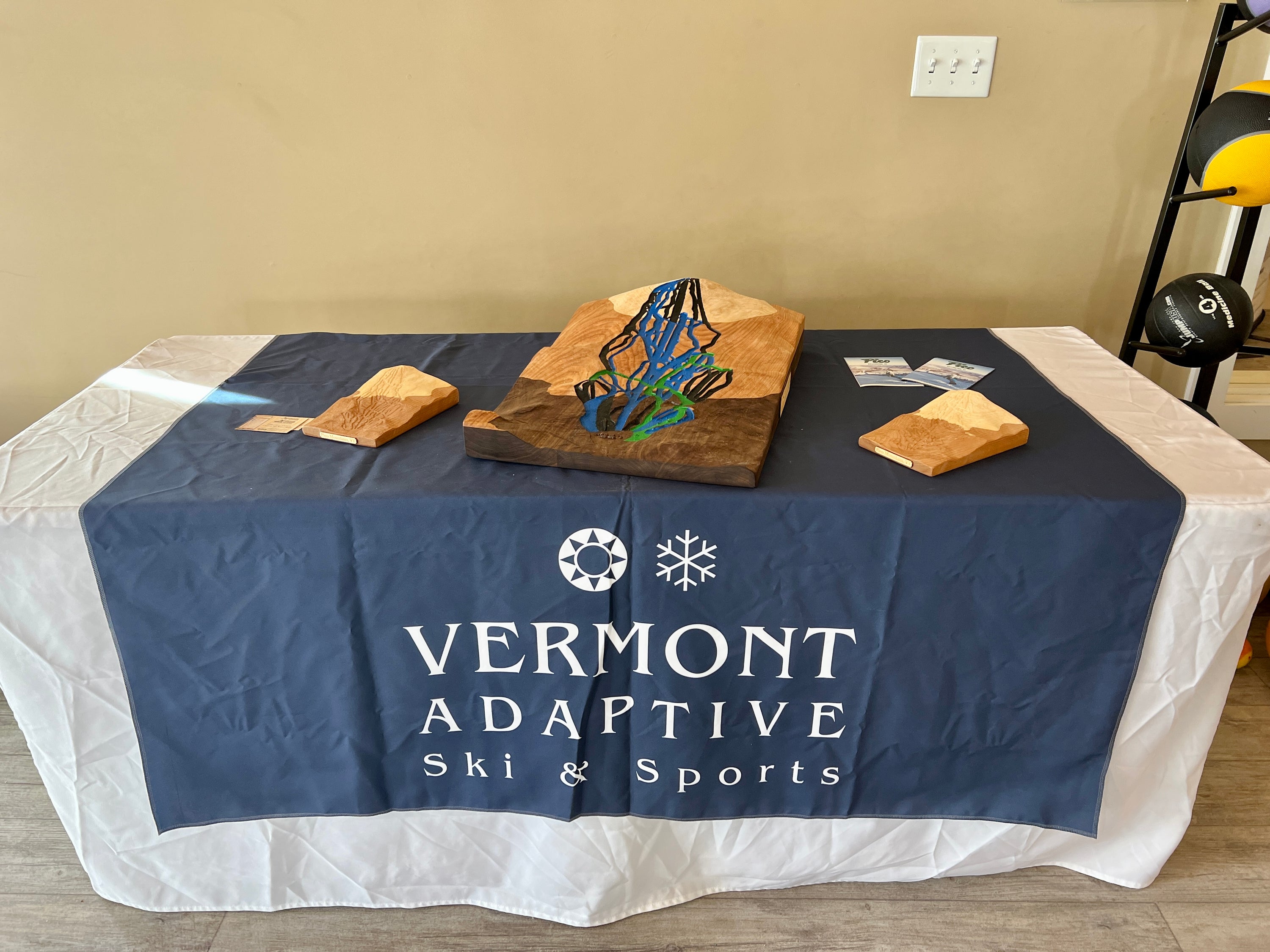 Treeline Terrains works to increase accessibility by partnering with Vermont Adaptive, an outdoor recreation nonprofit dedicated to helping people of all abilities ski, bike, and more. Each year, Treeline Terrains donates a large 3D topographic map of a ski area, with the ski trails etched into the wood. Visually impaired athletes can feel the terrain, and each trail is hand painted for athletes with partial sight, in an effort to better prepare everyone for a day on the mountain.
Treeline Terrains partnered with Vermont Fish and Wildlife to create a diorama display for the Dead Creek Wildlife Area Visitor Center. The interactive display accurately mapped the Dead Creek Wildlife Area and shared interesting facts with visitors, while allowing visitors of all ages to touch the display and get a feel for the land from a birds-eye view.